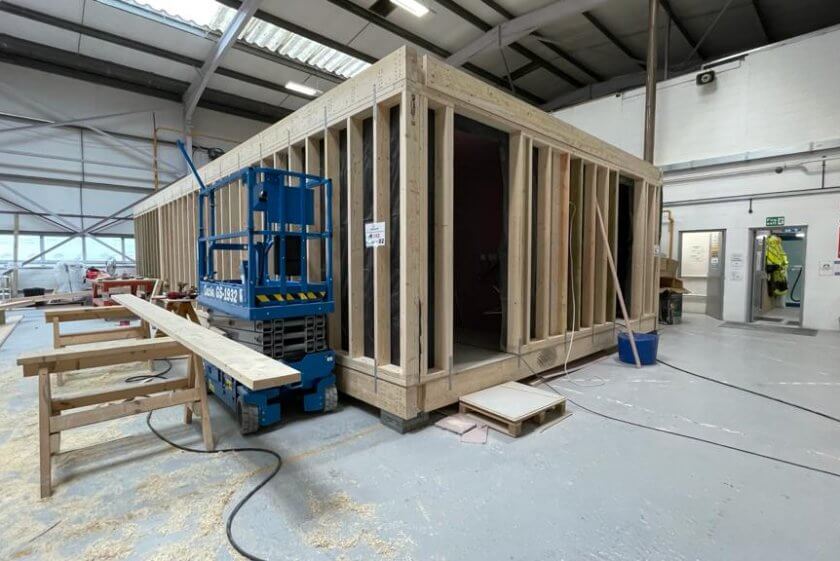 We are working on a 3 house scheme in Roedean, Brighton. This has a slightly different approach as all 3 houses use a modular pre-fabricated construction process in a bid to reduce the waste and site construction time. The sloped chalk site overlooks the sea with stunning views of the coast. As extensive groundworks and retaining elements have had to be implemented off site prefabrication has meant that the two elements can be constructed at the same time to speed things up.
The construction industry is the UK's biggest consumer of natural resources. It uses an estimated 400m tonnes of material every year, which equates to 100m tonnes of waste being produced. These unfortunate figures show that on a traditional building project about a 25% of the materials used end up in a skip/landfill/recycled. Relating this to the overall waste produced by the UK, this is over a third of the UK's total yearly waste.
Pre-fabrication is a great way to reduce the waste produced in buildings as offcuts and unused materials can be used in the next build. It also helps to speed up the build process, making it quicker than traditional methods. Another factor is weather, as the units are built in a factory they can work come rain or shine reducing the hold ups of bad weather. Other benefits include more accurate construction, tighter joints and accuracy, and better airtightness, which allows for better thermal efficiency. Pre-fabrication has a whole spectrum of possibilities as is an exciting way to design and construct modular designed buildings.