Chamfer Houses and Modern Methods of Construction (MMC)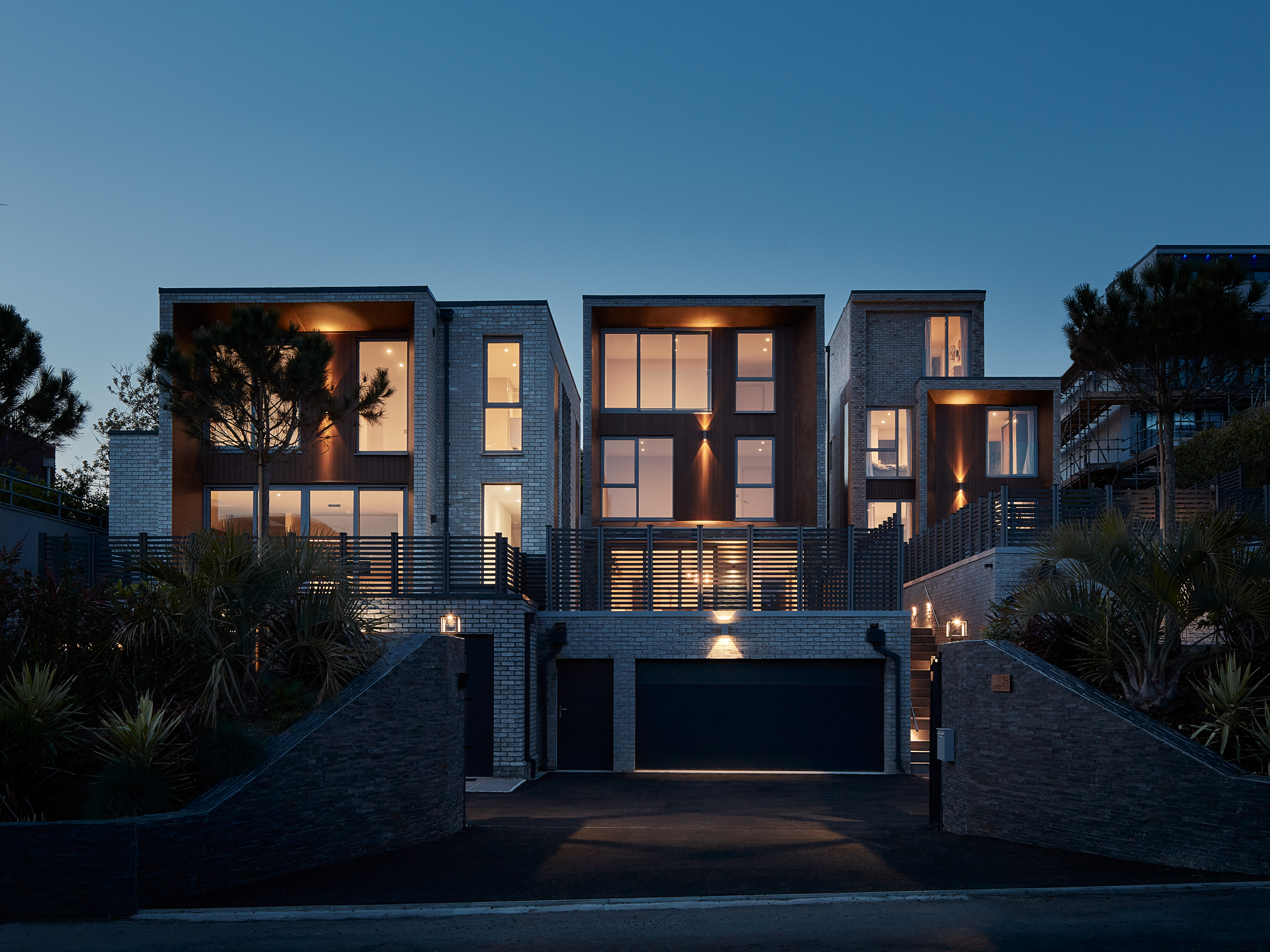 We are excited to share our latest project with you which recently completed in Brighton. Chamfer Houses are three, new build, detached, family houses in Roedean, Brighton with incredible sea views. The construction of these houses were achieved through a timber modular system – Modern Methods of Construction (MMC). We successfully created a new site with three new low-energy dwellings.
MMC is an exciting form of construction with the frames of all the houses fabricated off-site, transported, and fitted onto site. As green ethos and design-led architects this became an important project for us. 
There are significant environmental benefits to be gained from using MMC in construction. 80% less waste material means less resources used and fewer emissions produced. This is especially important given that the construction industry is the UK's biggest consumer of natural resources. Every year, construction uses an estimated 450 million tonnes of material. Much of this has large emissions associated with its production or transportation. This, coupled with the waste produced by the construction industry, makes for some pretty grim environmental figures.
To see more on this project take a look here: https://hapa-architects.co.uk/portfolio/the-chamfer-house/